18 Month Fixed Term Deposit
Earn a higher level of profit by putting your money away for the fixed term.
Product summary
Key information
Applicants must be over 16
Minimum deposit requirement of £5,000
No withdrawals until end of term
Profit can be taken quarterly or reinvested
Invested in Sharia compliant activities

Applicants must reside in the UK or non-EU countries
Summary box
Account name
18 Month Fixed Term Deposit
What is the expected profit rate?
4.91% (gross per annum)
Your profit is calculated monthly and will be paid quarterly to your nominated account or, you have the option to retain the deposit profit in your account to be paid all together on maturity. 
To see the expected profit rate that applies to this account at any time and to view our complete range of savings accounts with applicable expected profit rates, please visit alrayanbank.co.uk/compare
Can Al Rayan Bank change the expected profit rate?
The expected profit rate is agreed at the outset. If for any reason we are not able to achieve the expected (target) profit rate, we will give you the option to close your account. If you choose to close your account, we will return your funds, along with the profit accrued on your deposit up until the date of termination.
What would the estimated balance be after 18 months based on a £5,000 deposit?
If on account opening you deposited £5,000 into your 18 Month Fixed Term Deposit Account the estimated balance on the maturity of your account would be £5,379.74
This is for illustrative purposes only and does not take into account your individual circumstances.
How do I open and manage my account?
To open this account you must be at least 16 years of age and have the minimum deposit required, which for this account is £5,000. The maximum balance limit is £1,000,000. 
This is a lump sum account so you cannot add more funds once the account has been opened.
You can open this account:
Through Digital Banking (if you're registered) 

Online via our website

By telephone
How to fund your account: 
You can fund your Fixed Term Deposit account either by direct account transfer or a cheque from an account in your name. You can deposit a cheque by posting it to our Head Office at Al Rayan Bank, PO Box 12461, Birmingham, B16 6AQ. Please ensure all cheques are payable to yourself.
Whichever method you choose, you will need to make a note of the following:
Your account number, which is a unique eight-digit number.

Your reference number, which is a unique six-digit number preceded by the letters 'LIB'

You'll find your account number and reference number in your Welcome Letter, which you will receive a few days after opening your account, and on the 'Next Steps' and 'Final Stage' screens of an online application.
Please note: You can only fund your account via a direct account transfer or a cheque from an account in your name. Al Rayan Bank doesn't accept third party transfers.
If you are funding your account by transfer, please pay your deposit using the following information:
Account name: the name of the account holder

Sort code: 30-00-83

Account number: ********

Reference Number: LIB******
Please note: If you do not fund your FTD within 60 days of your application, you will need to make a new application to open an FTD and will receive the expected profit rate which applies at that time.
You can manage this account:
Through Digital Banking (if you're registered)

By post (for maturity instructions only)
Can I withdraw money?
You will not be able to close the account or withdraw any of your funds before the date of maturity. During the fixed term, you cannot add additional funds to your account.
On maturity we will pay you your initial deposit, plus the profit amount accrued on your account.
If on application you nominated an account into which your maturity balance should be paid, and we can confirm those details with you on maturity, we will pay your maturity balance into the nominated account. Otherwise, we will open an Al Rayan Bank instant access savings account for you, and you will be able to withdraw your funds when you wish.
We will write to you in advance of the maturity of your account to confirm what you would like us to do.
Forms and Additional Information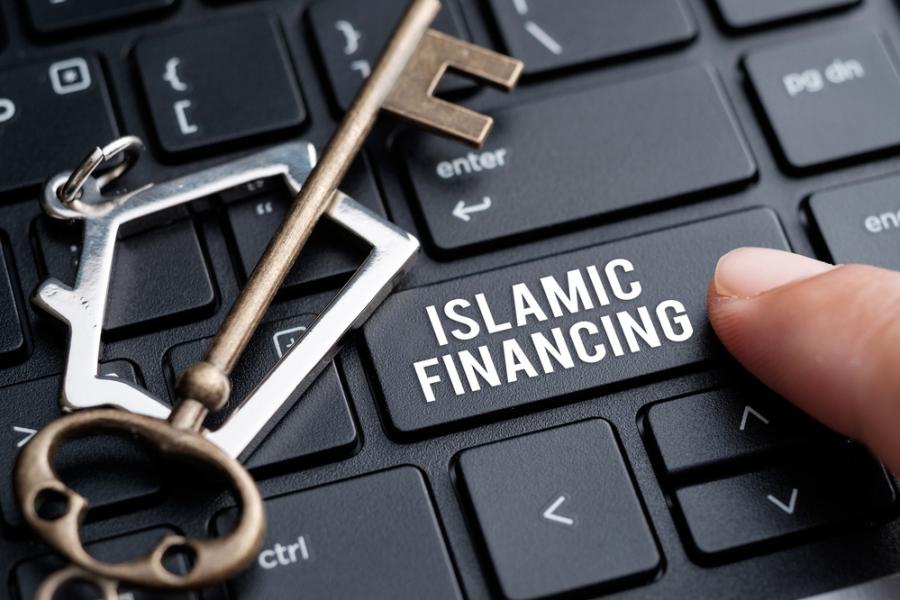 Profit not interest
As an Islamic Bank, we do not offer you interest on your funds. Instead, we undertake Sharia compliant activities with the intention of generating profit, which we then share with you.
Fixed Term Deposits - How much can I save?
Use our Savings Calculator to find out how your savings might grow in the future, or to help calculate how you can meet your savings goal based on monthly deposits.
More savings accounts and information

Award winning savings accounts
We have been Highly Commended as the Best Bank Saving Provider.