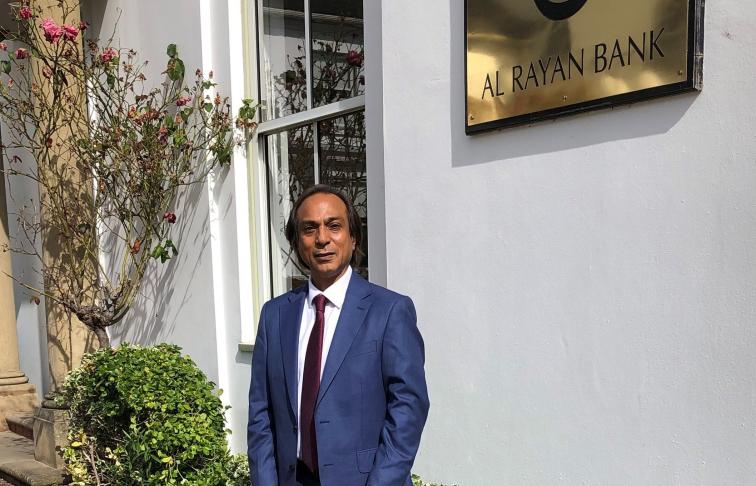 Thair Hanif, Head of Operations and Resilience
I joined the Bank before it was a bank; it was an idea in the minds of investors who wanted to introduce the first Sharia compliant bank in the UK. 
Launching a brand new bank seemed like a daunting task but also a fabulous opportunity. My previous in-depth experience with technology led operations gave the team confidence to bring me on board as a Business Change manager. 
Nineteen years later and I'm still here. As Head of Operations and Resilience for the most successful Islamic bank in the UK; we have grown and changed together. That is what has kept me here all these years; no two days are the same and I am as challenged and excited now as I was on that first day. But what a journey it's been. 
As Business Change manager, I was asked to establish and test the systems needed to launch a bank: the processes, procedures, and colleague training. And it was while I was enjoying a well-earned break in the late summer of 2004, in Pakistan, that I saw a CNN ticker tape news item announcing that the first Islamic bank in the UK had its licence application approved by regulators. We had done it! 
My next role was to open a head office in Birmingham. The next few years saw a lot of change as we launched a suite of liability products, set-up digital banking and launched a contact centre. 
In late 2006, I moved from Change to become Head of Operations. I was responsible for payments and clearing; account maintenance processing; facilities & premises; business continuity planning (BCP), looking after security and controls and ensuring everything was running smoothly. In later years, I was asked to manage the Contact Centre and resource it so it could transition from a customer support function to include a sales centre in readiness for the launch of the Bank's new home finance range. 
I was then asked to support the Chef Operations Office for six months by taking on the IT Production Services and the IT Service Desk, whilst an in-house IT Development team capability was built. I learned a lot about IT during that period, which stood me in good stead for taking on resilience responsibilities. 
Now, as Head of Operations and Resilience, I am responsible for payments and clearing; account services processing with mailroom; facilities and premises; operational resilience (including BCP) and providing support on procurement and projects. 
Over my time at Al Rayan Bank, a lot has changed, in fact, I would say that change is ingrained within the Bank. But we have kept our pioneering ethos and Sharia values. As the first Sharia compliant bank in the UK, we proved the concept. 
We have never rested on our laurels, but instead stayed agile, with an appetite to learn new things. This has given us the ability to adapt quickly and has kept us moving forward, delivering new and better services for our customers. 
The Bank has its colleagues at the heart of everything we do. We have improved our colleague remuneration package, with a greater focus on well-being and achieving a work-life balance. 
Now, with our current senior management team and board at the helm, we have pivoted to drive opportunities and innovation in Commercial and Premier Banking, not seen in the UK before, and I'm excited to see the impact we will have. Already we have seen the strategy delivering and, with our 1Team ethos, long may it continue. 
Thair Hanif
Head of Operations and Resilience
 
View all news and events