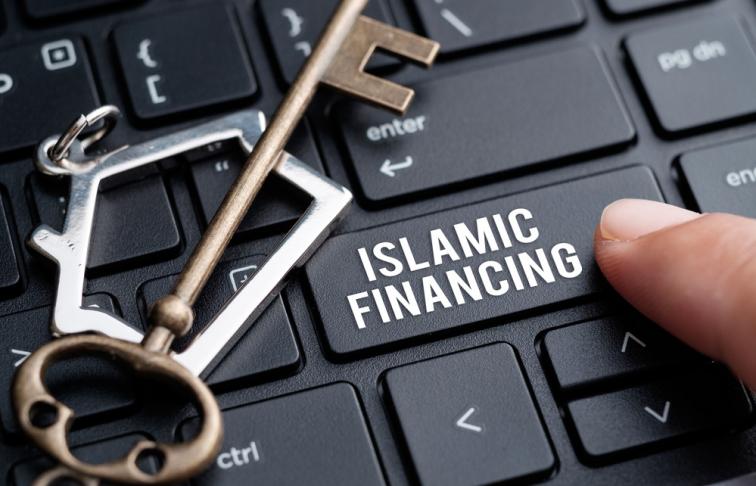 Al Rayan Bank promotes Islamic finance at home and abroad
Experts from the bank address IMF conference in Sarajevo and begin programme of domestic university seminars
Al Rayan Bank today announced that its Sharia compliance department – headed by Dr Samir Alamad – has been actively involved in promoting Islamic finance to audiences at home and abroad.
Dr Alamad, Head of Sharia Compliance and Product Development at Al Rayan Bank, an Islamic economist and finance expert was recently invited by the International Monetary Fund (IMF) to address the audience at FinConf 2016. The conference, dedicated to innovation in financial services, was held in Sarajevo. Dr Alamad's speech focused on how Islamic finance could offer economic and financial benefits to support the economy of Bosnia and Herzegovina, including attracting inward investment. He also provided legal and regulatory insight into creating a level playing field for Islamic banking in the country. Dr Alamad has first-hand experience in this area, having advised the British government on various Islamic finance initiatives, including Sharia compliant student finance, Help to Buy for Islamic home finance and ISA schemes.
Closer to home, Al Rayan Bank has created a series of seminars on Islamic finance that will be delivered by the Sharia Compliance department at universities across the UK. The seminars, entitled: An Introduction to Islamic Banking and Finance are designed to educate students about Islamic finance, and address why an increasing number of people of all faiths are choosing Islamic banks. As testament to this trend, Al Rayan Bank estimates that so far this year, 31% of all new customers and 94% of new FTD savings customers are non-Muslim. The seminar series began on 28 November 2016, when Muhammad Saeed Fadloun, Sharia Compliance & Product Development Junior Manager at Al Rayan Bank delivered the first seminar to the University of Birmingham Islamic Society - one of the largest student Islamic societies in the UK.
Dr Alamad said of the recent educational activities: "Islamic finance is an increasingly important feature of the banking landscape across the world. It enables people to bank according to their faith, offers an ethical alternative to conventional banking and has real potential to help address the challenges of extreme poverty and boosting shared prosperity. For these reasons, I welcome every opportunity to promote greater understanding of Sharia compliant finance at home and abroad."
Al Rayan Bank is committed to educating as wide an audience as possible about Islamic finance. In April, the Bank hosted an Islamic Finance Question Time event at its Operational Headquarters in Birmingham, featuring a panel of prominent experts in Islamic finance. The Bank also regularly hosts education events at its branches and through Twitter Q&A sessions.
Al Rayan Bank is an Islamic Bank, founded on faith-based, ethical principles that derive from trade, entrepreneurship and risk-sharing, in which the customer and bank work together as partners towards a mutually profitable end. These principles prohibit Al Rayan Bank from investing savers' deposits in unethical activities such as gambling, pornography, speculation, tobacco, arms and other activities not in keeping with the values of Islam.
Al Rayan Bank's overall approach has earned it national recognition as an ethical alternative to conventional banking by the Move Your Money campaign. The Bank can also be found in the top ten of ethical current account providers, according to ratings compiled by Ethical Consumer magazine.
Al Rayan Bank is authorised by the Prudential Regulation Authority, regulated by the Financial Conduct Authority and the Prudential Regulation Authority, and is a member of Financial Services Compensation Scheme.
View all news and events