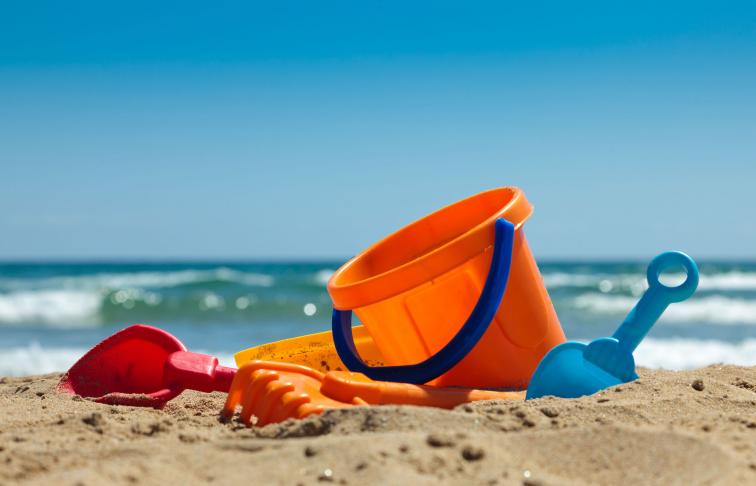 Top UK Staycations
With so many areas of outstanding natural beauty, cultural significance, historical interest and pure entertainment, your biggest problem this year could be choosing just one place to visit in the UK. But the beauty of a UK staycation is that you can chose to holiday in some places, have a weekend break in others, or even just a day trip. Here are a selection to get you started – although this really is just the tip of the iceberg.
A city break
There are many beautiful cities to choose from in the UK, but Edinburgh seems to particularly touch the hearts and imaginations of people from around the world. Situated on an area of ancient volcanic plugs, Edinburgh confounds the visitor with overlapping streets, built on top and over older buildings and byways. With architecture closer in style to Paris than to other parts of the UK, Edinburgh is an endlessly chic and captivating location for a city break. Whether you prefer traditional Scottish cuisine or a multicultural smorgasbord, Edinburgh's restaurants and cafes are second-to-none.
For shopping in Edinburgh, you can opt for the hustle and bustle of Princes Street, but there's also a treasure trove of independent boutiques, antique shops, vintage clothes emporia and other quirky and wonderful places to explore. A truly international city and the home of the Scottish Parliament, Edinburgh has a wide range of high-end hotels, as well as a huge number of high-quality low-cost hostels catering to international students and backpackers alike.
In August, Edinburgh is home to a collection of world-renowned arts festivals, where the streets are filled with theatregoers, musicians, book-lovers and patrons of the arts in all forms… it's also a good time to spot a famous face – or maybe even two.
At the coast
Mainland Britain boasts around 18,000 kilometres of coastline, ranging from rocky shores to silver sands, with chalk cliffs, lighthouses, rockpools, fossil seams, mudflats and lagoon inlets, piers and arcades, ice creams and chips. There's a lot of seaside to choose from, but why not check out Whitby – with the ruins of an ancient abbey high on a cliff overlooking meandering streets and fishing boats.
Geologically fascinating, Whitby is the home of the deepest black gemstone jet, with shops dedicated to that favourite of Victorian jewellery. It is also a rich source of fossils, and while shop windows abound with ammonites and even dinosaur remnants, it's one of the easiest places to find fossils yourself, especially after a storm.
There are all the usual family amusements you'd expect of a seaside town, but if you've got a taste for the macabre, Whitby revels in the part it plays in Bram Stoker's novel, Dracula. The novel tells the story of the fictional Count's attempt to move from Transylvania to England, and how his ship runs aground in, you guessed it, Whitby.
To the forest
The New Forest, straddling Hampshire and Wiltshire, is a huge expanse of woodland and moorland, dotted with picturesque villages, meandering streams, and peaceful meadows. New Forest Ponies, a small furry breed roam the countryside alongside donkeys and other, more elusive wildlife. Don't be fooled by the name; as you'd expect from a country as steeped in history, it's not new at all. In fact, William the Conqueror created it as his 'new hunting forest' naming it 'Nova Foresta', which evolved into its English name meaning 'New Forest'.
The New Forest is the picture of idyllic countryside, and this is reflected in the number of places to stay, from hotels to hostels, bed and breakfasts to holiday villages, camping and caravan sites. A truly special holiday for all the family, it's perfect for walks, picnics, and lovers of beautiful countryside and wildlife.
Hills and valleys
Although named for its many stunning bodies of water, the first thing you may notice about the Lake District are its striking mountains. Whether you prefer to stroll on great rolling expanses of green hills with gentle paths and frequent tearooms, or you're ready to tackle Scafell Pike, England's tallest mountain, the Lake District has something for everyone.
The ten highest mountains in England are all in the Lake District, and contribute to the unique geography of the area, with mountain streams running into lakes. Hire a rowing boat at Bowness or take a ferry tour of Windermere, England's largest natural lake.
There's lots to see, from the unique slate-heavy architecture of the surrounding towns, the mysterious mansion hidden on a lake island, and the local flora and fauna. And don't forget that Beatrix Potter was inspired by the Lake District to write some of her most famous tales, so if your little ones enjoyed watching the Peter Rabbit films, you might want to add her home, Hill Top in Ambleside, to the list.
A cultural excursion
London attracts around 30 million visitors from around the world every year, and perhaps this year you can be one of them. Feeling more like a group of compact individual and diverse mini-cities under the umbrella of 'London', there is something – and somewhere – for everyone. As Samuel Johnson said, when a man is tired of London, he is tired of life – there is always something more to see.
Whether your interests lie in the sciences, natural history, visual art and design, film, theatre or world history, there's a museum or venue to suit you. Another great thing about London is that there are so many attractions that you can visit for free. Some of the finest museums, such as the National Gallery, the Science Museum, the National History Museum and the British Museum can be explored for free and there is also the Tate Modern, where there is no cost to visit many exhibits.
View all news and events