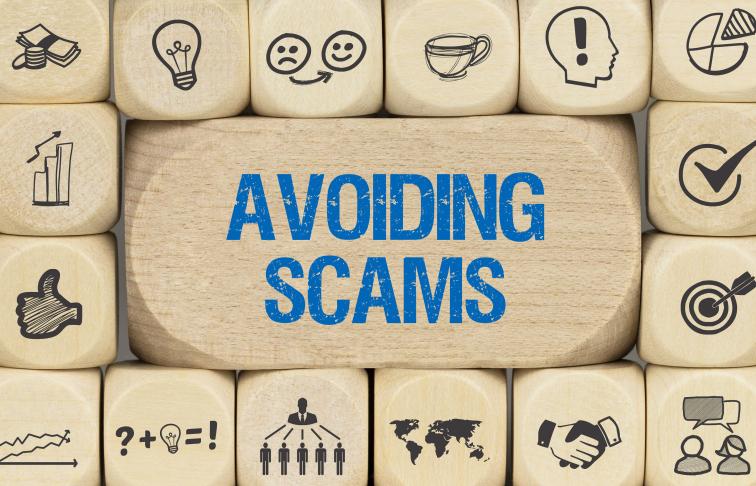 Protect Yourself from Ramadan Scams
Scammers are experts at impersonating trustworthy people, organisations and authorities and they will be active over Ramadan. You will need to be more vigilant than ever to protect yourself and ensure that your money goes to help those in need.
How to spot a Ramadan scam
Scammers may target you by email (phishing), phone call (vishing) or text (smishing).
By Email
Check the email greeting

. Phishing emails can start with generic phrases like: 'Dear Friend', or your email account name, like 'Dear

name@google.com

'

Check the sender's address.

Cyber-criminals often change the display name to make it look more like the company or organisation they are pretending to be. A scam email could have a strange email address behind what looks like a genuine display name e.g. "Your Friend@ramadan.co.uk". Right-click on, or hover your cursor over the sender's name to see the actual email address behind it

Check links in the email.

Right-click on or hover your cursor over any links in the body of the email. If the link address doesn't look like an official site address or is different from the text description, don't click on it.
By Phone
The caller claims to represent a trusted authority.

This can include your bank, the police etc.  Unless you've requested contact, it is unlikely that a trusted authority would initiate contact with you by email, text messages, or social media channels to request personal or financial information. In fact, be sceptical of anyone who calls you with an offer

There's a frantic sense of urgency.

Scammers will try to tap into your sense of fear, for example, by saying there is a problem with the bank account that needs to be resolved now.

The caller asks for your personal information.

Scammers may ask you to confirm your name, address, birth date, bank account information, PINs, and other identifying details. The more sophisticated scammers may have done their homework and may even have some of this info on hand (in which case the goal is to get the remaining information they need). No legitimate caller would ever ask you for this information.
By text
Check the text greeting

. Smishing texts tend to start with generic phrases like 'Sir' or 'Madam'. Messages from trusted authorities would be likely to use your full name

Check the phone number it is sent from.

Make sure it matches the number you have for the company it claims to be from. An international number may also be an indicator that you have been targeted by a scammer. Check the internet if you can, because if it's a known fake number you may find out extra information

The text contains links.

If you are worried about there being a genuine issue, contact the company the text claims to be from to check.
Protect yourself from Ramadan scams
By Email
Never provide sensitive personal information online, especially in response to an email you weren't expecting

Don't respond as this can alert the scammer that your email is in use – and encourage you to receive more

Delete the email immediately. If you received it on your work email, inform your IT department
By Phone Call
Never provide sensitive personal information over the phone, especially in response to a call you weren't expecting
Hang up, a genuine caller will call back, or

Ask for the name and the company name of the person you are talking to, then ring back via the number from the website (do not use a number they provide) and ask for that person.
By Text
Never provide sensitive personal information by text, especially in response to a text you weren't expecting

Never click on link or call a number before verifying the sender

Delete the text message if you're suspicious or confirm it is not from a valid sender.
Report Ramadan Scams
If you have been targeted by a scammer, or been scammed, report it straight away. Sophisticated scammers are experts at parting innocent people from their money but reporting them will help you to stop these criminals, and to prevent others from falling victim to the same scam.
If you received any of these scams via a work device, inform your company's IT department straight away

If these scams came through your personal device, report them to your provider

Report the scam to Action Fraud, the reporting centre for fraud and cyber-crime in England, Wales and Northern Ireland:

Call 0300 123 2040 Monday to Friday 8am - 8pm

Use the Action Fraud online reporting tool

If you live in Scotland, contact Police Scotland on 101
If you have given your bank details to the scammers, contact us immediately for help:

If your money has been stolen as the result of a scam, you can also report it to the police by calling 101.
View all news and events