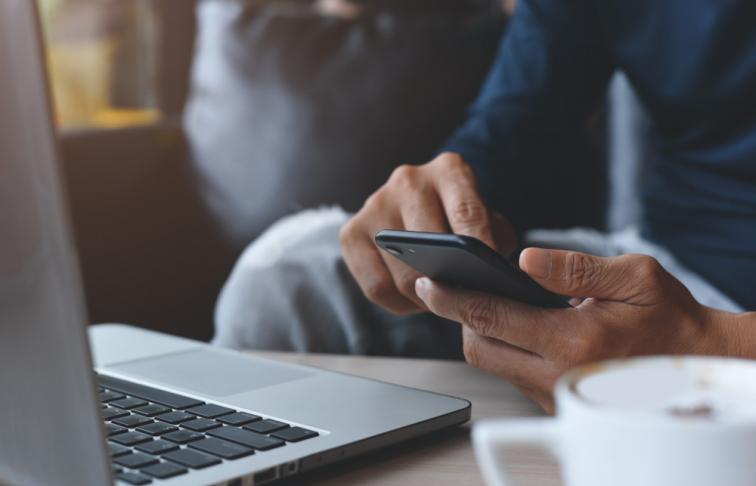 Islamic banks "vital in accelerating UK FinTech transformation" according to expert
Islamic banks "vital in accelerating UK FinTech transformation" according to expert
Al Rayan Bank, the UK's oldest and largest Islamic bank, has announced that more than 20,000 of its customers are now using its digital banking services for their day-to-day banking.
Al Rayan Bank's Mobile Banking app was launched one year ago to provide customers with increased online security, with strong customer authentication measures to verify customers and validate their payments.
Dr Samir Alamad, leading Sharia compliance expert at Al Rayan Bank, is now calling for UK Islamic finance institutions to cater for changing customer demand. He argues that accelerating the digital transformation will help to fully embed Islamic finance within the UK's banking ecosystem, and to cement the UK's position as a fintech hub.
Dr Alamad, who is Head of Sharia Compliance and Product Development at Al Rayan Bank, commented: "The way customers are choosing to bank is changing, with an increasing number of people choosing to bank online or through their mobile device. Al Rayan Bank is committed to meet this demand by providing world class online and mobile products and services, which not only provide full security but also provide quick and efficient ways for customers to manage their money.
"The financial landscape is evidently evolving, and Islamic finance institutions have a significant growth opportunity in their hands by making the digital shift, catering not only for Muslim communities but mainstream audiences alike. Their role is vital in reinforcing the UK's position as a fintech hub and in growing awareness of Islamic finance overall. The relative agility and youth of the Islamic finance market, in addition to the tools contained within its dynamic structure makes it adaptable to the new era of digital Islamic banking."
According to the Government's UK Fintech State of the Nation report , there are currently over 1,600 fintech firms in the UK – a figure that is set to more than double by 2030. A survey of the Islamic financial sector in 2018 found that the industry had already reached over $2 trillion in assets. These factors combined have prompted Islamic finance experts to predict this level of growth to increase further as Islamic banks adopt further digital capabilities.
The Al Rayan Bank Mobile Banking app is available on the App store and Google Play – as well as through its desktop portal, which users can access using the app, through a separate authenticator app or using a hard token device. From 2021, customers will also be able to use the app to validate online purchases made using an Al Rayan Bank debit card.
As an independent UK bank, Al Rayan Bank is authorised by the Prudential Regulation Authority (PRA) and regulated by the Financial Conduct Authority (FCA) and the PRA. The Bank is a member of the Financial Services Compensation Scheme (FSCS), which protects eligible deposits up to £85,000.
View all news and events