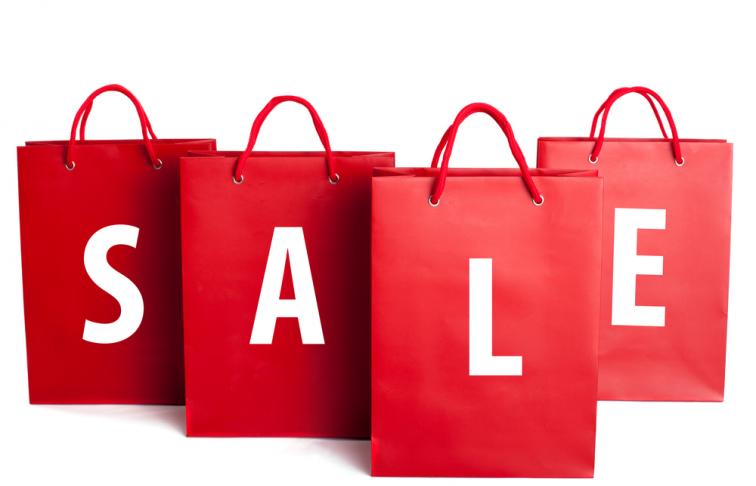 Guide to safe and successful online shopping
Spotting an online bargain really isn't different from shopping in the real world. Just answer these five questions:
Do I need it?

Decide what you need and write a list, so you don't buy on impulse. If you didn't need it before you saw it at a vastly reduced price, then chances are that you won't need it after you've bought it, either. Think beyond what you need right now. Could you buy birthday presents and cards for your family and friends? Stationery? New things for your home? Clothes? Shop for those items and use them – and save money – throughout the year.

Is this the cheapest I can get it?

The beauty of shopping online is that it is very easy to compare prices from different retailers, so put something in your basket, but before you complete the purchase, shop around. Some retailers will even offer you a discount on the items in your basket, as a way to tempt you to purchase from them.

How much will delivery cost?

Delivery charges can quickly mount up. Don't fall into the trap of increasing your spend to get free delivery though, because if you're buying things you don't need, it's still a waste of your hard-earned money. Some retailers allow you to click and collect – where you can go and pick up your items from their store for free.

How much can I spend?

Make sure you know beforehand how much you're willing and able to spend – and stick to it. This will protect you from being swept up in the atmosphere of sales shopping online, where you literally have hundreds of shops at your fingertips. Even if you do save hundreds of pounds on the normal retail price, if you're spending money that you can't afford to, you are likely to regret it later.

Can I return it if I change my mind?

Check the retailer's returns policy for sale items before you buy. You can only return non-faulty goods for an exchange or refund if the retailer has a returns policy (which most shops do, but they're not required to by law), and they may have different arrangements for sale items. Find out more about how to return faulty sale items for a full refund here.
This increase in online shopping means that vast sums of money is moving around electronically. A new type of criminal has developed to take advantage of this lucrative market: the cybercriminal. In the past 12 months alone, nearly 15 million people across the UK were the victims of cybercrime. The good news is that banks and businesses offer ever more secure payments and strong guarantees to help keep you safe; last year we introduced measures to make your online payments, using an Al Rayan Bank debit card safer and more secure.
But being vigilant and aware are your two strongest weapons against cybercrime. Here are some tips to help you stay safe online:
Stay on reputable websites:

If you're keen to support local craftspeople and small businesses, ensure they're selling online through a secure platform.

Stay vigilant:

Cybercrime continues to become more sophisticated as consumers become wise to the scams. The more obvious scams in 'phishing' emails – emails purporting to be from reputable companies that try to get the recipient to reveal personal information, such as passwords and credit card numbers – are on the decline. New threats are links in SMS text messages as statistics show that less than a quarter of all emails are opened, compared to 98% of text messages. These scams may instantly download viruses or ransomware onto a mobile phone and if you're using mobile phones to input bank details and do online shopping, this is a potential vulnerability.

Stay up to date with device security.

Keep any internet-enabled devices up to date. Software updates (or 'patches') are designed to address new security issues and so are incredibly important. Make sure your anti-virus software is run regularly.

Stay on https:

Domain names (or website addresses) that start in 'https' rather than just 'http' have inbuilt security – the extra 's' stands for 'secure'. Many browsers show a padlock symbol in the address bar when a site is secure. Do not pay for anything on a site unless you see 'https'.

Stay password-secure:

Choose strong passwords, change them regularly, keep them private, and don't use the same password for all your accounts. It's human nature to keep passwords simple to remember but this almost always makes them easier to guess– the first UK Cyber Survey found that the most-used password from global cyber breaches was "123456."

Stay off public Wi-Fi.

Don't input any sensitive data to any programme or app when using public Wi-Fi as you are vulnerable to attack. Do it at home, or, if that's not possible, use your private mobile data package.
Al Rayan Bank takes online safety very seriously. We've written a series of tips showing you how to keep safe when spending your hard-earned money. We update this information regularly as the potential threat from cybercriminals and fraudsters evolves. You can check out the latest information here.
View all news and events