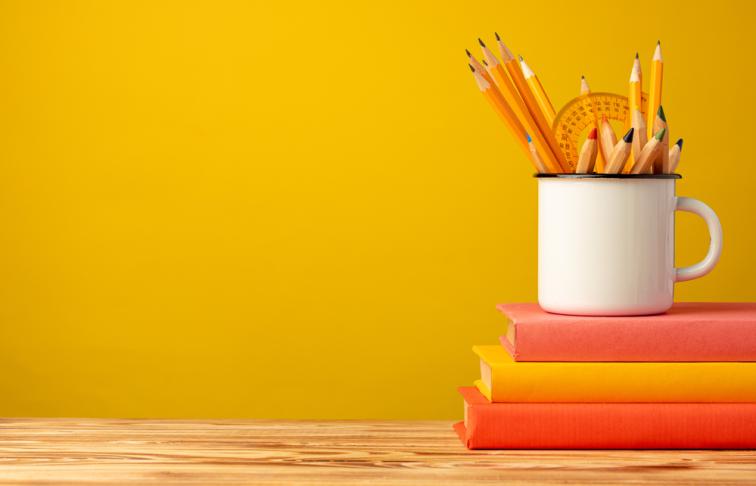 Back to school savings
A survey by the Children's Society last year found that the cost of an average secondary school uniform is £337, and primary school is not much less at £315. This figure is more than three times higher than what parents believe to be a reasonable cost (£105 for a secondary school uniform and £85 for primary). With costs as high as these, it makes sense to try and save money on school uniform.
Look for an opportunity to buy, and sell, second hand
Every parent at your child's school is facing the same back to school costs. You know how fast kids can grow and so some parents may have gently worn uniform that no longer fits their own kids but may be just right for yours. You may find that you have uniform in great condition that you can sell to other parents to offset your costs too. You can check if your school is advertising uniform for sale on their social media groups and their website.
Make a list
Make a list of what you need, cost it out so you know your budget, and stick to it. This will help you to buy only what you need and spend less money. It will also be a good way to resist 'pester power' as your kids may have their own ideas about what constitutes a 'necessity.' Don't tell them "I'm not going to buy it for you" as this makes it personal – tell them "it's not on the list." All the effort will pay off when you don't have a house full of 'bargains' that you never needed, and there's no nasty surprises when you calculate how much your back to school shopping actually ended up costing you.
Check what you already have
When you have your list, make absolutely sure you need everything on it by asking:
Does your child still fit their uniform from last year? If they do, take it off your list

Is there uniform from older family members or friends that could be passed down to your child? If so, take it off your list

Have you been successful in buying any gently used, second hand uniform? If yes, take it off your list

Does your child have any uniform from last year that could be easily mended? If so, take it off your list.
Limit branded items
Now strict uniform policies – that dictate your children must have branded uniform items – have been relaxed, you may be able to limit the uniform that needs to carry the school logo. When buying generic uniform, make sure that it's not too flimsy (as it will have to take some real wear and tear) and large enough for your little ones to grow into. If you have to keep replacing items throughout the year, it will be a false economy.
Don't buy everything at once
You don't need to buy everything you need for the start of term – typically, the weeks before school begins is the most expensive time to shop. With more time you can shop around – and not only check out all the shops – from specialist uniform retailers to supermarkets – but also look online. Once term has started, high street shops will discount school uniform as they need to get their autumn clothes on the shelves, so school uniform will have to go.
Shop savvy for the most expensive items
Typically, the most expensive parts of a uniform are shoes and a blazer. Both items require you to go shopping with your child as they will need to be measured – so ideally need to be bought as late as possible to make sure you get maximum wear out of them. Therefore, it pays to be prepared.
For shoes, book a shoe fitting or get to the shoe shop very early. This will help you and your kids avoid a lot of stress because school shoe shops are very popular the weekend before school begins. Even if you do not end up buying shoes from the store the kids were measured in, it's very important to know your child's proper size.
For blazers, check if it needs the school logo, and if it does, make an appointment at the shop that stocks the branded blazers for your school. This will make the trip as efficient as possible because you won't be waiting. If your shop doesn't do appointments, get there very early.
Can you get additional help with the cost of uniforms?
Your local council may be able to help you with a school clothing grant that goes towards the cost of buying uniform and PE kit. To find out, enter your postcode on gov.uk, the website of the Government. If your Council does not offer help, check with your child's school, to see if they run a scheme to provide assistance.
Save on school lunches
But of course, the cost of school doesn't end with the uniform. There's also school lunches to consider. Even if your child doesn't get free school meals, they can still be good value. Surprisingly, homemade packed lunches are not necessarily a cheaper option, unless you have the time to bulk-buy and bulk-prepare. Do the maths to work out what is cheaper for your family.
If you do decide to opt for school lunches, you will have peace of mind; they must meet national nutritional standards which ensure your children will have a balanced meal. Schools must provide:
At least one portion of fruit and one of vegetables with every meal

High-quality meat, poultry or oily fish regularly

Bread, other cereals and potatoes regularly

No more than two portions of deep-fried foods a week
If packed lunches work for you, why not consider making them for all of the family? Unless there's a subsidised canteen available, it's probable that packed lunches are cheaper for the older students and working adults in your family.
Can you get additional help with school meals?
Just under 1.9 million children are eligible for free school meals in England, according to the latest government figures. This is 22.5 per cent of state school pupils, and is an increase of nearly 160,000 pupils since January 2021. Across England and Wales, children can receive free lunches (and sometimes milk) if their parents or guardians claim:
Income support

Income-based jobseeker's allowance

State pension guarantee credit

Income-related employment and support allowance

Child tax credit, as long as they don't also receive working tax credit and earn no more than £16,190 (£16,105 in Scotland)

Working tax credit

Support under Part VI of the Immigration and Asylum Act 1999

Universal credit, if someone applied since April 2018 and their income is less than £7,400 a year after tax and not including benefits. (This threshold is different in Scotland and Northern Ireland.) Before then, there is no income threshold
To find out if your child is eligible for free school meals and how you can apply for them click here.
Save on school technology
Depending on the age of your children, you may need to invest in a laptop or other technology to help them with their studies. While there's no getting away from the fact that this will be expensive, there are some ways you may be able to save:
Know exactly what technology is needed

. Check with the school or college what your child will need to use; while it's tempting to go out and buy the latest technology, you may find your paying a premium for functionality that you just don't need.

Consider second hand

. In today's culture, everybody wants the cachet of having the latest thing as quickly as possible, which means that technology gets old fast. This is good news because it means second hand shops and online auction sites have plenty of technology for sale at drastically reduced prices.

Consider refurbished products

. Refurbished products are second hand items which have been returned to the retailer and professionally reconditioned. They are almost as good as new and come with a warranty for your peace of mind.

If you must buy new, wait for the sales

. Throughout the year, there are sale periods such as Black Friday in November and the annual January sales amongst others. Try and buy your technology then – but be prepared to act quickly, especially if it is a popular item.
Save on school travel
A survey in the Independent newspaper found that half of British parents drive their child to school, despite living within walking distance. The main reasons for this are reported to be time constraints and safety concerns. However, the fact is that walking is cheaper than fuel and could give you a potential area to save money. It also helps you save the environment, as road transport is the largest source of toxic air in the UK. Walking has also been shown to have a positive impact on physical and mental health.
If you have concerns about safety – from your child crossing busy roads to dark mornings or evenings, why not walk with your child? This will require some extra planning in your day but could be worth it, for the benefits to both your health and pocket. If it is not possible every day, see if your child's school has a 'walking bus', where children walk to school along a set route, chaperoned by two adults. You may need to take your turn chaperoning but it won't be every day.
Save for school trips
There will be some school expenses that simply cannot be purchased more cheaply, for example, school trips. To prepare for these expenses, you might want to set up a savings account. This will not only enable you to spread the cost at a pace that works for you, but also teach your children about the importance of saving.
Al Rayan Bank provides Sharia compliant savings products, that provide some of the best returns in the UK and let you profit from your savings while remaining true to Islamic teachings. You can find out more information here.
View all news and events