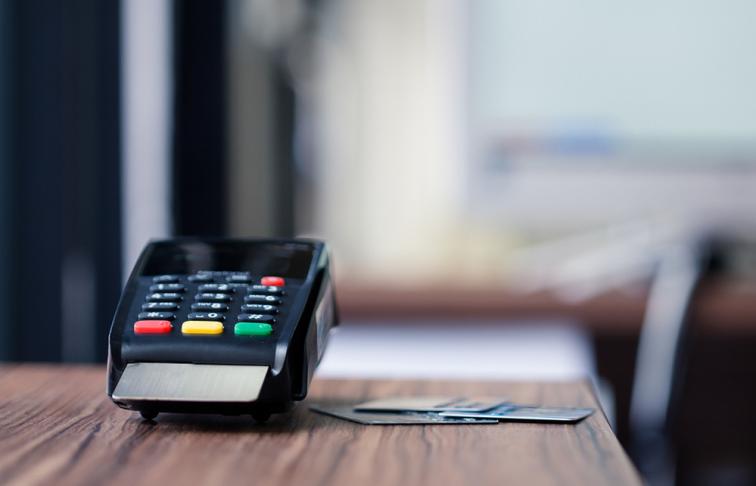 Are you ready for a cashless society?
Our usage of cash has been on the decline for some time, as alternative digital payment methods become ever more widely accepted and used. In 2017, debit cards overtook cash as the most frequently used payment method in the UK.
Perhaps it is no surprise then that Link - the UK's largest cash machine network – estimates that people withdrawing cash has been falling steadily by about 10% a year. Yet there was a sharp decline at the start of the lockdown in April 2020 when ATM transactions plunged by up to 68%. Why?
More of us are shopping online.
With the High Street closed for business, more of us have turned to online shopping than ever before. Supermarkets were inundated with online orders at the start of the first lockdown: a survey by a leading UK supermarket found that one in four consumers were buying food and essentials at least once a week online, while more than three-quarters order at least some of their regular household goods from supermarket websites – up from 61% the previous year. The use of Click and Collect services – where consumers buy online and then visit the shop to pick up the goods – has also increased by 32%.
Customers were requested not to pay with cash.
Many shops requested customers not to pay using banknotes and coins since the start of the coronavirus crisis, due to social distancing concerns. According to research by consumer group Which? this meant that thousands of people stopped paying with cash, even though they were shopping for essential items such as groceries and medicines.
Some customers have concerns about handling cash.
According to a survey of 1,000 UK consumers, 60% of respondents have increased their use of contactless payments due to concerns about social distancing and handling cash. With many essential shops providing self-checkout options, and the contactless payment limit increase to £45, many more customers are opting not to pay with cash.
Is cash safe?
Although early media reports about coronavirus suggested that the World Health Organization (WHO) warned against using cash, this claim was later denied by WHO. A Bank of England study concluded that the risk of COVID transmission by banknotes is low, on both paper and the new polymer notes. It found that, as cash is typically stored securely in wallets, tills or safes, its risk of direct contamination is much lower than exposed surfaces in retail or domestic environments onto which exhaled droplets from an infected person can fall.
Are these changes permanent?
Shopping online and digital payments have certainly become the norm during the pandemic, and experts believe that it will become a long-lasting and fundamental shift in shopping behaviour. This view does seem to be backed by consumer surveys; research by a digital identity provider found that almost half (49%) claimed that we would continue to use more online services even after restrictions are lifted.
Why is there an increased demand for cash?
The Bank of England has reported that demand for banknotes has increased sharply in 2020. This is a trend they have observed in recent years: the use of cash for transactions decreases at the same that the value of cash in circulation increases. And we in Britain are not alone: it's a trend that is being observed across Europe, the US, Canada and many other countries. There's even a term for the phenomenon: the banknote paradox.
Although their analysis is ongoing, the Bank of England has proposed some possible reasons for the increase in demand since the start of the pandemic.
We are increasingly keeping cash at home in case of emergencies. A survey by the Bank of England found that 8% of respondents were keeping more cash at home or in a safe place compared to pre-pandemic.
New purposes for cash payments.
Cash is often used as payment for household services including window cleaning and gardening, and these services recovered as the economy reopened over summer 2020. In addition, new forms of cash payment emerged, such as payments made by isolating households to friends and family in return for shopping or other services.
Are you ready for a cashless society?
Despite the impact of COVID, cash is still an important payment method in the UK, and a critical means of payment for many people. It is estimated that 2.1 million people in Britain mainly use cash for their day-to-day purchases and are not ready or able to go digital; perhaps because they can't use mobile or internet banking, live in remote areas where their broadband connection is unreliable or local retailers only accept cash.
There is also concern amongst campaigners that a cashless society would exclude the vulnerable, who rely on cash to pay for goods and services. For example, Which? has called upon the Government to press ahead with legislation to ensure consumers have access to cash for as long as they need it.
So, while our society will probably never be completely cashless, there's no doubt that the COVID pandemic has accelerated the trend towards digital payments as the norm.
View all news and events