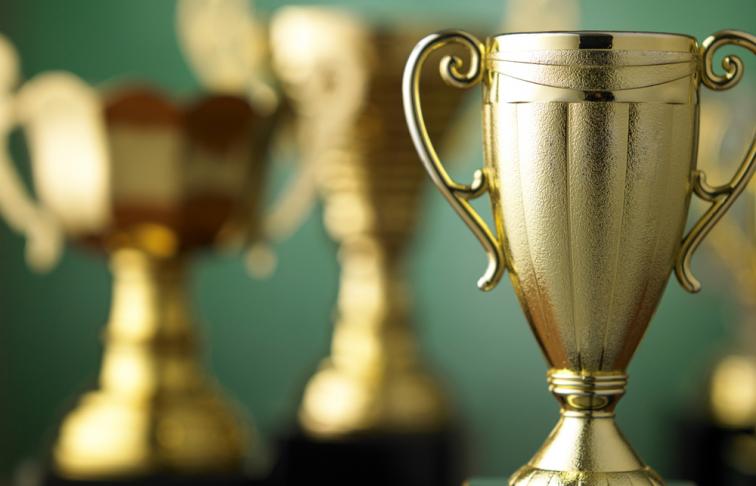 Al Rayan Bank triumphs with four wins at the 2018 Moneyfacts Awards
Al Rayan Bank, the UK's oldest and largest Islamic Bank*, last night scooped four awards at the prestigious Moneyfacts awards 2018
Al Rayan Bank was named as the UK's 'Best Notice Account Provider', as well as being highly commended in the categories of 'Best Savings Provider', 'Best Cash ISA Provider' and 'Best Fixed Account Provider' – a title the Bank won last year.
The annual Moneyfacts awards ceremony recognises excellence within the UK personal finance industry and Al Rayan Bank was the only Sharia Compliant bank to be nominated for four savings awards.
The independent Moneyfacts research team and expert judging panel analyse product data for 12 months before reaching a decision on the industry leading winners.
Commenting on the accolade, Keith Leach, Chief Commercial Officer at Al Rayan Bank said: "At Al Rayan Bank we're committed to delivering a full range of best-in-class savings products to help all our customers achieve their savings goals. We were delighted to be nominated for four prestigious Moneyfacts awards, but to win four awards is a real honour.
"We're proud to be on a winning-streak and think it is significant that a specialist Sharia compliant bank, such as Al Rayan Bank, can compete and be successful in the highly competitive UK savings market. We believe the core principles and values of the Bank, fairness and transparency, clearly have a wide appeal".
Earlier this year, Al Rayan Bank was named 'Best Islamic Bank in the UK' and 'the UK's Best Cash ISA provider' by Islamic Finance News Awards and Moneynet.
This latest Moneyfacts win marks the fourth consecutive year that Al Rayan Bank products have been recognised by the UK's leading personal finance data provider. Last year, Al Rayan Bank was named Best Fixed Savings Account Provider in the UK and in previous year's the Bank was highly commended for its range of savings accounts.
Al Rayan Bank increasingly appeals to customers of all faiths and currently estimates that over one third of its customers, and nine in ten of all Fixed Term Deposit customers who joined the Bank last year are not of the Muslim faith
As an independent UK bank, Al Rayan Bank is authorised by the Prudential Regulation Authority (PRA) and regulated by the Financial Conduct Authority and the PRA. The Bank is a member of the UK Financial Services Compensation Scheme, which guarantees customers' deposits up to £85,000.
* Al Rayan Bank is the UK's largest Islamic bank by assets. Bank League Tables 2018 – a complete financial analysis of all the UK incorporated banks, Searchline Publishing.
View all news and events