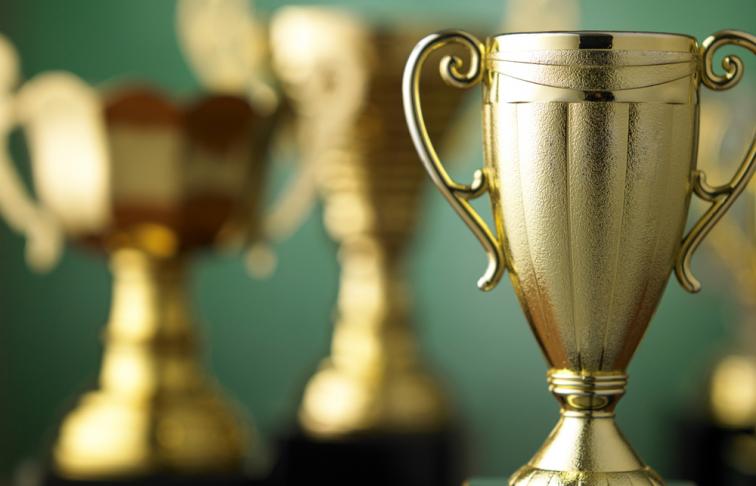 Al Rayan Bank takes home multiple Savings Champion awards
Al Rayan Bank, the UK's largest Islamic Bank*, has been named 'Best Customer Service Provider' and 'Best Charity Notice Account Provider' in the 2019 Savings Champion Awards.
The Bank was also highly-commended for its Variable Cash ISA and for its Business Notice Account.
Now in its sixth year, the Savings Champion Awards acknowledge excellence in a wide range of categories, recognising banks and building societies that have consistently offered best buy rates, provided excellent customer service and promoted competition in the savings market over the last 12 months.
The awards follow the Bank's recent scoop of the title 'Best Islamic Bank of the Year' at the World Muslim Leadership Forum. Al Rayan Bank has gained 18 other accolades since 2016, including Moneyfacts 'Best Notice Account Provider', as well as being highly commended in the categories of 'Best Savings Provider', 'Best Cash ISA Provider' and 'Best Fixed Account Provider'.
Commenting on the award win, Maisam Fazal, Chief Commercial Officer at Al Rayan Bank, said: "Customers are at the heart of everything Al Rayan Bank does so we're thrilled to be taking home the award for best customer service, particularly as we continue to reach out to new audiences.
"Our Charities' Notice Savings Accounts enable charities and not-for-profit organisations across the UK to earn a competitive rate of return within an ethical finance model, enabling them to access the funds when they really need them. Al Rayan Bank's transparent, ethical and prudent approach to banking is what sets us apart, so we're thrilled to receive this recognition from Savings Champion."
Al Rayan Bank is the UK's oldest and largest Sharia compliant bank. It increasingly appeals to customers of all faiths and none, and currently estimates that over one third of its customers are not of the Muslim faith.
As an independent UK bank, Al Rayan Bank is authorised by the Prudential Regulation Authority (PRA) and regulated by the Financial Conduct Authority and the PRA. The Bank is a member of the UK Financial Services Compensation Scheme, which guarantees customers' deposits up to £85,000.
* Al Rayan Bank is the UK's largest Islamic bank by assets, according to latest published accounts
View all news and events